For the radio station, see DZBB-AM.
DZBB-TV



City of license

Quezon City

Branding

GMA TV-7 Manila

Slogan

Kapuso ng Bawat Filipino

Channels

Analog: 7 (VHF),
Digital: Coming soon

Translators

D-5-ZG 5 Iba, Zambales
D-5-ZB 5 Baler, Aurora
D13ZR 13 Occ. Mindoro

Affilitations

Owner

Founded

October 29, 1961

Call letters' meaning

DZBB

Sister station(s)

DZOE-TV (GMA News TV)
DZOZ-TV (ZOE TV) (affiliator for GMA News TV Channel 11)

Former affiliations

Republic Broadcasting System (1961-1974)

Transmitter power

100.000 Watt TPO
(1,000.000 Watt ERP)

Transmitter coordinates

14°40′12″N 121°3′0″E

Website
DZBB-TV, channel 7, is the flagship station of Philippine television network GMA Network. Its studios are located at the GMA Network Center, at the corner of Timog Avenue and Epifanio de los Santos Avenue in Quezon City. Its transmitter station is located at Barangay Culiat, Tandang Sora in Quezon City.
DZBB-TV traces its history to Metro Manila radio station DZBB, owned by Loreto F. de Hemedes, Inc.,[1] later renamed Republic Broadcasting System, Inc. of Robert "Uncle Bob" Stewart. After the success of its radio station, the company ventured into television. On October 29, 1961, RBS Channel 7, the third television station in the Philippines, started operations with just 25 employees (other stations had 200), a surplus transmitter, two old cameras and no lighting equipment and props.
The station was always in the red and Stewart was about to give up when the program "Dancetime with Chito" became a big hit and advertising revenues rolled in. Canned programs from the United States further sustained its success.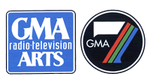 In 1972, President Ferdinand Marcos declared martial law in the Philippines and the station was forced to shut down. It was not until 1974 that the station went back on-air. RBS, including its TV and radio stations, were sold to a triumvirate composed of Felipe Gozon, Gilberto Duavit, Sr., and Menardo Jimenez who introduced a programming concept catering to the new audience. The new management acquired new equipment and introduced new programs, a new name, GMA (Greater Manila Area) Radio-Television Arts, and a new identity, "Where You Belong."
When democracy in the Philippines was restored in the People Power Revolution in 1986, other television stations began to air, some with their original owners. The political instability of the country also added to the station's burden, when soldiers stormed into its studios for two days in a part of coup attempt to topple then President Corazon Aquino.
On July 1987, GMA introduced its new dimension in television broadcasting as the network was transmitted in full stereo.
On November 7, 1988, DZBB officially inaugurated a new 100,000 watt transmitter in Quezon City. Known as the "Tower of Power", the Template:Convert transmitter helped improve the channel's reception in Luzon, and was also the tallest man-made structure in the country at the time.[2]
References
Edit
Script error

Script error
</div>
Template:Metro Manila TV Template:GMA Luzon Template:GMA Network